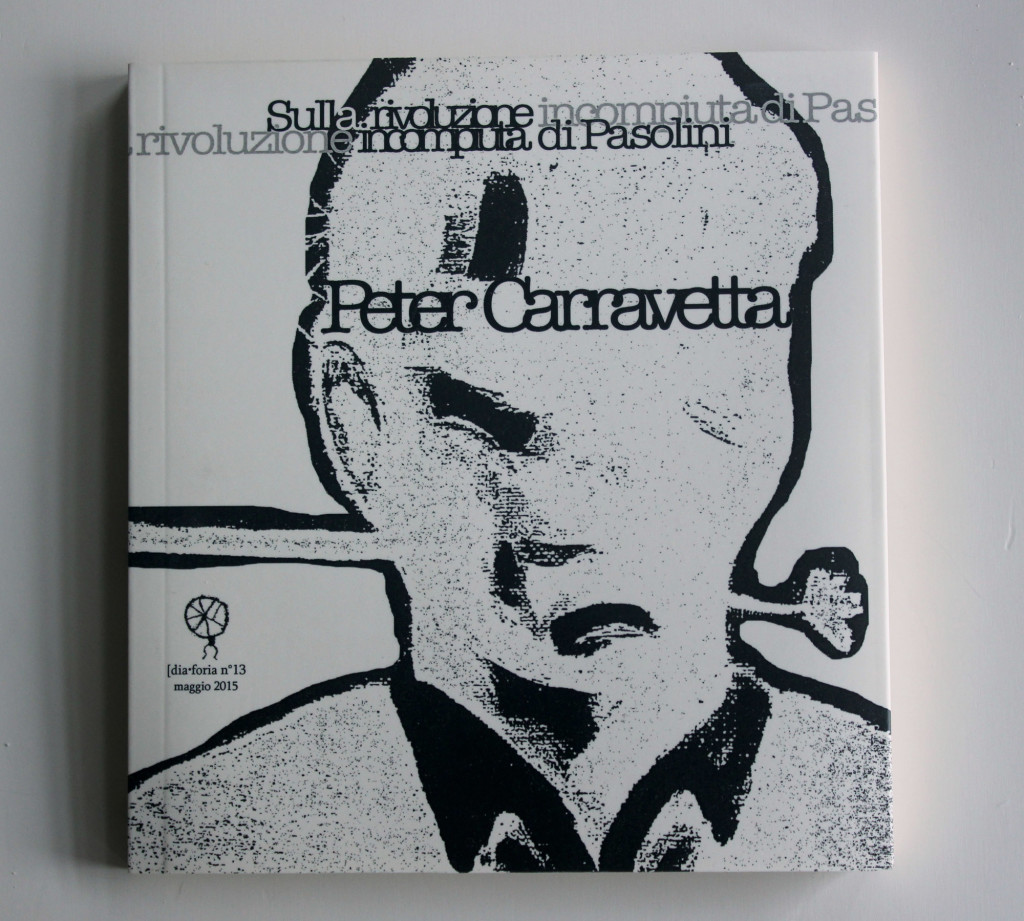 Last May, on the occasion of the 40th anniversary of Pier Paolo Pasolini's death, [dia•foria published its latest issue (n°13), the short essay by Peter Carravetta "Sulla rivoluzione incompiuta di Pasolini", (on Pasolini's unfinished revolution), so far unreleased in Italy. During the same month, we presented the new issue at Festival Bologna in Lettere, curated by our friend Enzo Campi.
We will soon share in  f l o e m a  – esplorazioni della parola, a videoclip featuring an interview with Carravetta on poetry, experimentation and allegory.
Book facts:
Dimensions: 12cm x 13cm
Pages: 84
Cover: b/n
Cover: paperback
Price: 9,00 euro
Language: Italian
The book can be ordered directly at: info@diaforia.org or purchased on the bigger online stores: IBS, AMAZON, LA FELTRINELLI, UNILIBRO, etc.