Grazie all'interessamento di [dia•foria e alla lungimiranza di Thomas Martinelli (direttore di DOCartoon, Pietrasanta – Lucca), Corrado Farina sarà presente a DOCartoon – Festival Internazionale del documentario animato e del fumetto non-fiction, con una retrospettiva completa dell'opera: cinema (lungometraggi, corti), mondo pubblicitario (conferenza e caroselli), fumetto (documentari e strisce inedite), narrativa (presentazione dei romanzi). Per il calendario completo potete consultare il link giorno per giorno.
Gli eventi promossi da [dia•foria si terranno
DOMENICA 7  ore 18.00, Chiostro di S. Agostino:
Performance musicale dei VipCancro (gruppo di improvvisazione elettroacustica) con proiezione delle strisce de Il Grande Persuasore

GIOVEDI 11  ore 18.30, Ristorante PepeNero:
Aperitivo con Corrado Farina, inaugurazione della mostra di una scelta di strisce de Il Grande Persuasore, con l'allestimento sperimentale dei bioarchitetti di Bambuseto.
Presentazione in anteprima nazionale de Il Grande Persuasore, pubblicazione curata da [dia•foria, che raccoglie l'integrale delle strisce, rimaste inedite per più di 40 anni. Il libretto contiene una prefazione di Oliviero Diliberto e una postfazione di Claudio Bertieri, nonché una testimonianza dello stesso Farina sul mondo della pubblicità ai tempi di Armando Testa.
Potete leggere il post relativo alla pubblicazione di questo n°9, QUI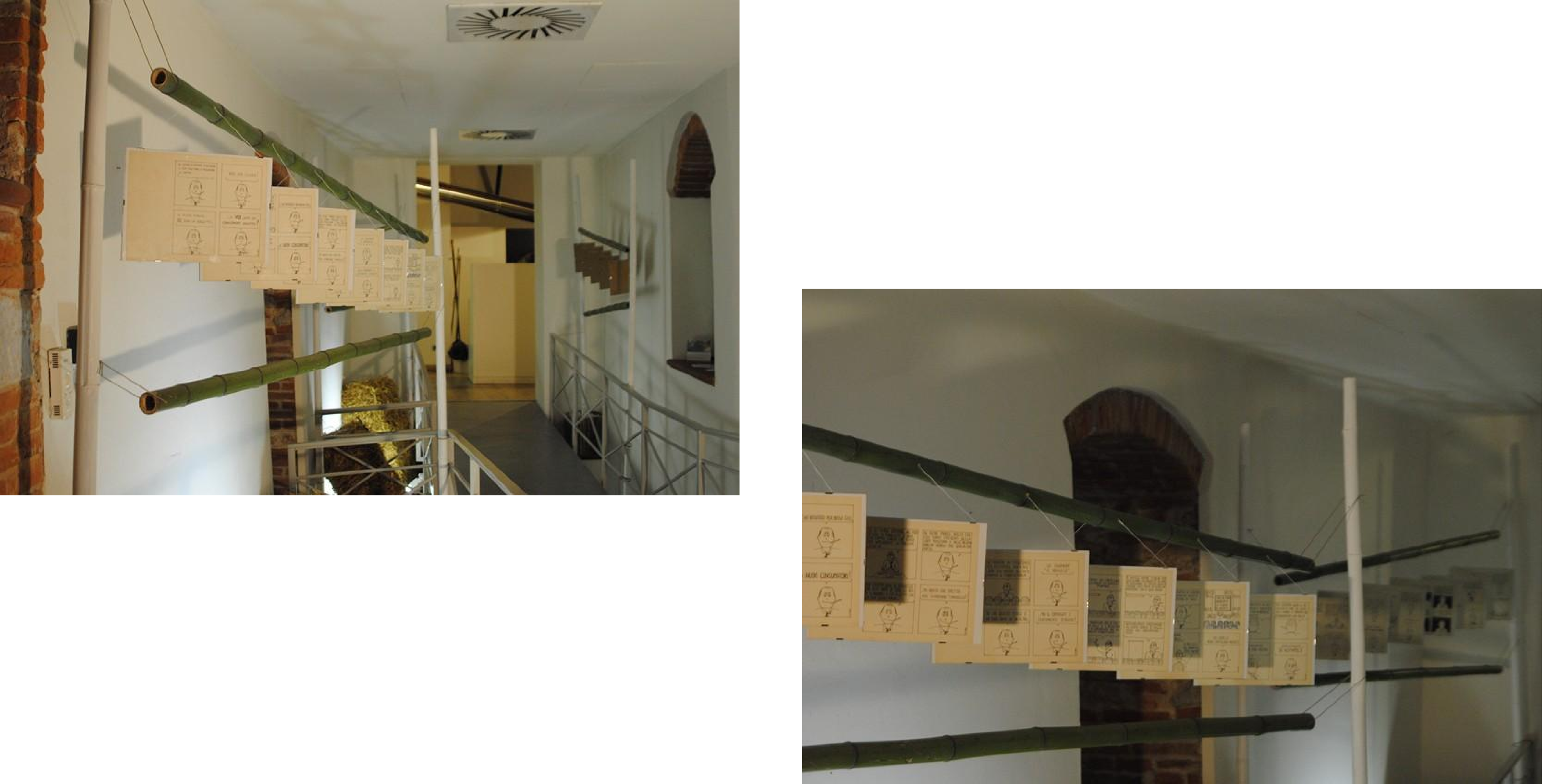 Thanks to [dia•foria's interest and Thomas Martinelli's (director of DOCartoon, Pietrasanta – Lucca) farsightedness, Corrado Farina is one of the main guests at this year's DOCartoon – International animated documentary film and non-fiction comics festival, with an unabridged retrospective upon his entire oeuvre: cinema (feature films and short movies will be projected), advertising world (conferences and projections of some of the episodes from the Caroselli series he directed), comic strips (documentaries and unreleased strips), narrative (panels around his novels). The complete calendar can be found at the day by day program.
The events promoted by [dia•foria are:
SUNDAY, October 7, 6pm, Chiostro di S. Agostino:
Musical performance by VipCancro (electro-acoustic improvising ensemble) accompanying the projection of the comic strips of Il Grande Persuasore
THURSDAY, October 11, 6.30pm, PepeNero restaurant:
Aperitif with Corrado Farina, opening of the exhibition featuring a selection of the comic strips of Il Grande Persuasore. The experimental exhibition set-up is curated by Bambuseto.
National premiere of the publication of Il Grande Persuasore, edited by [dia•foria, that gathers all the comic strips, which remained unreleased for over 40 years. The issue contains a preface by Oliviero Diliberto and an afterword by Claudio Bertieri, as well as a testimony by Farina himself about the advertising world during the epoch of Armando Testa.
You can read the related post about [dia•foria's issue n°9, HERE.