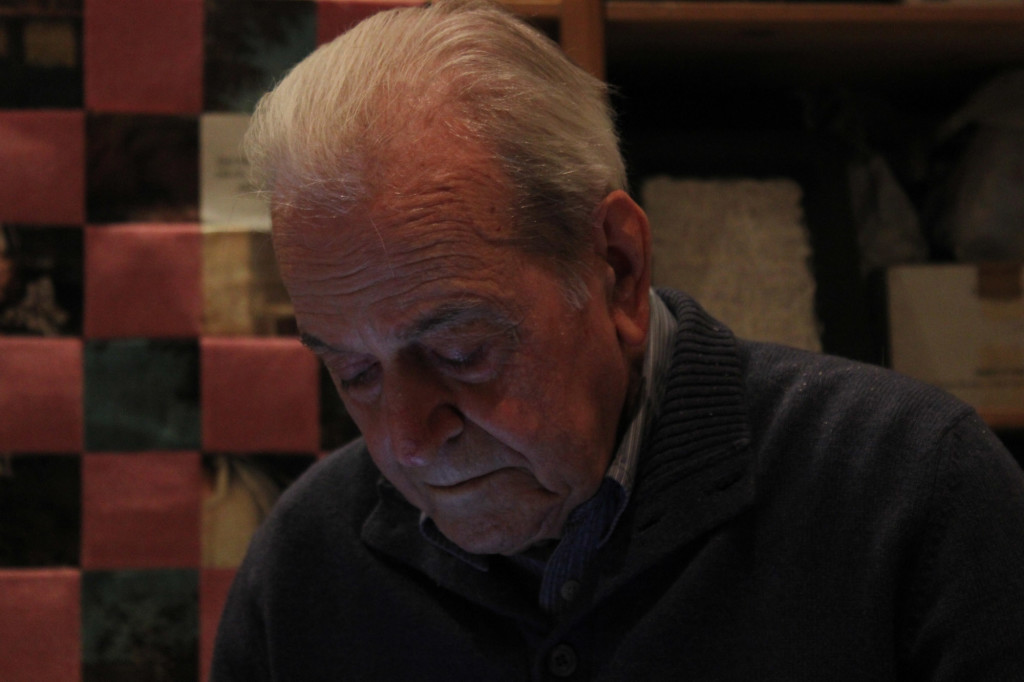 We are glad to present our latest issue, [dia•foria n°14, which is also the second release of the series f l o e m a – esplorazioni della parola.
CONTROMANO > 8 poems + 6 collages by Nanni Balestrini, with a short essay by Fausto Curi.
https://www.diaforia.org/floema/2015/12/29/contromano-nanni-balestrini-colloquiale-n-8/
In the link to the post above you can also find a video interview with Nanni Balestrini recorded at the beginning of 2015, Colloquiale n.8.
The cover features artwork by Martina Maccianti.
Book facts:
Dimensions: 16 x 13 cm
Pages.: 72
Cover: b/w, paperback
Price: euro 10,00
The new cartilage can be ordered directly at our email: info@diaforia.org or on the most popular online book stores: IBS, AMAZON, LA FELTRINELLI, UNILIBRO, etc.
Enjoy the read (though in Italian)!